How to Establish a Social Media Recruiting Strategy
In this informative webinar, Joel Capperella of Yoh and Lamees Abourahma of Recruitment Process Outsourcing Association, explore the important factors to consider when integrating social media into your recruiting strategy.
In this webinar, you will learn:
Critical factors when considering a social media recruiting strategy
How to set an appropriate foundation
How to develop a framework for executing your strategy
Tools to help you implement your strategy
Kudos for this webinar: "Joel, your session was extraordinary and the concepts around the narrative really resonated," John Younger, RPOA Past President and Accolo CEO.
Meet the Presenters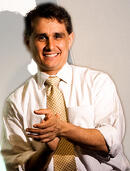 Joel Capperella has more than 19 years of experience developing value-added solutions that solve a broad array of workforce challenges. Placing the needs of the workforce management community central, he consistently and successfully introduced innovative technologies and services into the appropriate marketplaces. Joel is frequently invited to share his insight to a wide variety of communities and publications. His works have appeared in an assortment of media outlets, including BusinessWeek.com, The Federal Times, CRM Today, Computerworld, Retail Merchandiser and Talent Management. He holds a B.S. from the University of Delaware, and has completed graduate level coursework in philosophy and theology. Joel lives in the Philadelphia area with his wife and five children.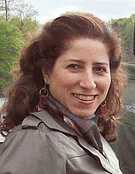 Lamees serves as the Executive Director for the Recruitment Process Outsourcing Association. She is the founder and president of Webbright Services, an internet marketing company. In addition to her committment to her business and clients, Lamees contributes to the community in many ways. She founded one of the MOMS Club chapters in South Carolina, and earned a Member Recognition Award from Richland Sertoma Club. She is passionate about mentoring college students through internships and college programs. In giving back she is energized and sees positive impact on both her client work and personal life.