[Webinar] Talent Acquisition Continuity During COVID19: Executing Amid Chaos
COVID19 caused disruptions to business at all levels. However, business disruptions happen every day and can cause unexpected changes to your hiring needs. Do you have the right strategy to ensure continuity through disruption without losing great candidates, your employer brand, and delivery of service to the business?
Hiring surges/freezes
Changing hiring needs by location due to business shifts
Internal capacity challenges or recruiter turnover
M&A Announcements
In this 40-minute webinar, Advanced RPO leaders offer a unique look into their RPO delivery model and share how they insulate their clients from the dynamic and dramatic business changes that can happen unexpectedly.
The RPOs share stories of how their organization responds to their clients' dramatic hiring swings, along with reconfiguring hiring processes overnight for several clients to 100% remote without missing a beat.
Who should attend?
This webinar will benefit business leaders, talent acquisition and recruiting leaders.
About the Speakers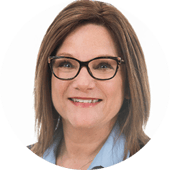 Pam Verhoff, President of Advanced RPO
Pam is an accomplished executive leader that has extensive experience building RPO businesses and solutions, as well as developing growth strategy. Pam is responsible for all aspects of strategic planning, sales and marketing, operations, financial management and compliance for Advanced RPO. Her success has largely been a result of building high performance teams and creating a values-driven culture resulting in exceptional employee engagement.

Pam is passionate about impacting every client's talent acquisition results. The ultimate compliment is when clients tell her that Advanced RPO "gets it". She hears it often and Pam believes it's a result of the experience and strength of the team along with the unique approach we take with each client engagement. Our agenda is not to disrupt, it is to collaborate, innovate and leverage best practices to create an efficient hiring program. Pam's goal is to provide business leaders peace of mind by creating confidence in their talent acquisition function.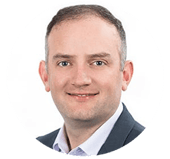 Kevin Armstrong, Account Manager
Kevin is an Account Manager at Advanced RPO, and oversees the delivery of RPO programs to some of our largest clients. Kevin has been managing client relationships for over 5 years and prior to this role he spent 5 years recruiting. Kevin has been with Advanced RPO for over 11 years and has consistently demonstrated his drive to do whatever it takes to meet the client's needs.
Throughout his time at Advanced RPO, Kevin has been actively involved in building and leading the client delivery team, as well as managing some of Advanced RPO's largest and most successful RPO programs. Kevin prides himself on his ability to create flexible solutions to complex problems, and creating and managing programs that are individually designed to deliver on a client's specific set of needs.
Paul Wolf, Account Manager
Paul is responsible for driving the strategic direction of assigned client partnerships and developing strong relationships with each client organization's senior leadership. He manages talented account teams at RPO that continually focus on creating the best possible recruiting process experience for both candidates and hiring managers.
Serving as a manager, mentor, and coach, Paul works with both internal departments and client organizations to provide solutions that address operational or technological challenges. He enjoys being a part of a knowledgeable and experienced partnership-driven organization whose emphasis on engagement, collaboration, and people ensures the delivery of best-in-class programs. Paul's extensive experience in talent acquisition, staffing, and RPO earned him the 2018 President's Club Award.