[Webinar] Your RPO Questions Answered
What You Always Wanted to Know About RPO, But Didn't Know Who to Ask
In this panel discussion, Erin Peterson, talent acquisition leader and host of the podcast, Big Fish in the Talent Pool, moderates a galvanizing conversation with Rob Navarrete and Nicole Cox, two corporate talent leaders with unique recent and former experiences with RPO (recruitment process outsourcing).
In this dynamic webinar, Erin digs deep into all kinds of questions around RPO and doesn't leave anything off the table. Some of the topics discussed by the panel include:
RPO team configuration and resource planning
Global RPO delivery and results
Pricing models and contracting
Stakeholder management principles
Learning lessons on RPO implementation
Process innovation through RPO vs in-house
Managing the candidate experience using an RPO
Key metrics for measuring RPO success
Listen to Rob and Nicole as they share their candid responses and valuable insights. You don't want to miss this vastly informative conversation.
Who should attend?
RPO professionals and corporate talent acquisition leaders working with RPO solutions or interested in learning about RPO.
[Note: This is not an introduction to RPO and a basic understanding of RPO is assumed from participants.]
Here's some of what former participants said about the discussion
"I enjoyed this very much. The answers were so direct, honest, and will help our business strategy going forward."
"Great opportunity to learn about world-class RPO experiences!!"
"Informative,...especially given the depth of experiences and b/g on both RPO and Corp side."
Meet the panelists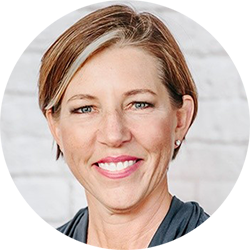 Erin Peterson has been the Talent Acquisition leader for some of the most successful organizations in the world. She has translated her unique global expertise on everything from how to design talent acquisition strategy and supply chain to how to select the right tools and partners to make it work. She has deep knowledge in recruiting process outsourcing (RPO) and advises leaders on how to make smart decisions in selection and implementation. Erin also has the expertise to advise organizations on how to enhance their employment brand, improve candidate experience, optimize processes, and advises on whether to outsource recruitment, and which partner to choose.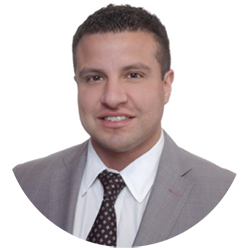 Rob Navarrete is the Director and Head of North American Recruitment at Willis Towers Watson. Previously, Rob held leadership roles at global companies like SAS, Capital One, Aimia and Aon. He has led large sized recruitment teams of up to 55 recruiting professionals within RPO and internal corporate recruitment functions across Canada, the United States, Latin America and the Caribbean.
As a proven Talent Acquisition leader, Rob has designed, built and executed creative and scalable recruitment strategies to support up to 18,000 hires per year. He has also led the design and implementation of various innovative recruitment and sourcing tools including: application tracking systems, data analytics, media cloud, CRMs, assessments, text recruiting and video interviewing. Based in Toronto, Rob lives with his partner of 17 years and their beautiful Chocolate Labrador dog, Summer. He loves to travel and is a big believer in health & fitness so when not at work, you can find him discovering a new city, country or at the gym putting in a great workout.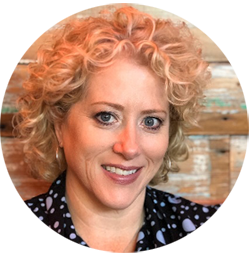 Nicole Cox is the Head of Talent Acquisition for Ontrak, Inc. She is responsible for leading the talent acquisition department, with a focus on developing and executing aggressive growth recruiting strategies, employment branding, candidate experience and processes that support the organization's values and culture.
Nicole has over 20 years of operations experience with a focus to talent acquisition and 16 years of experience in leadership. Prior to joining Ontrak, Inc, she was a Chief Talent Officer in the RPO industry leading a distributed workforce across industries throughout the US and select global locations. She has extensive experience in evaluating and improving process and efficiencies through technology, implementation, championing corporate culture, helping teams navigate extensive change and has expertise in creating superior departments in quality, training, talent acquisition delivery, candidate sourcing, customer success, talent marketing and advertising.
Some of her areas of expertise include: change management; employee communications, KPI development and performance management, organizational efficiency and driving organizational initiatives; process improvement and procedure automation; advising on talent development and succession planning; talent management and performance development; and high impact training and engagement programs.
Nicole holds a Master's in Organizational Leadership from Gonzaga University in Spokane, WA as well as a Bachelor's in Communication from California State University in Fullerton, CA. In addition, she has a certificate in servant leadership from Gonzaga and is a member of SHRM.