[Webinar] Diversity Recruitment Strategy: How to create and launch a diversity recruitment plan for your organization
Hear from an expert panel of talent acquisition and senior executive leaders who will discuss lessons learned and ongoing challenges of adopting a diversity recruitment strategy for their organizations
Business leaders are starting to think differently about the role that diversity, equity and inclusion (DE&I) plays in the workplace and as part of their overall recruitment strategy. There is no one size fits all when it comes to diversity recruitment strategies.
That's why we've built a great panel to discuss different ideas and strategies to help develop a solid diversity recruitment strategy, with the goal of forming a more diverse and innovative workforce for your business. Whether you are still trying to figure out your DEI strategy or you already have a diversity recruitment strategy in place, you won't want to miss this discussion.
Hear from organizational leaders and talent acquisition professionals who have built and are in the process of building their diversity recruitment strategy.
Learn what has been successful and what still needs work and how they are pivoting based on measurable results.
Finally, understand why diversity recruitment is so important to the success and sustainability of your business and how to get buy-in at all levels of your organization.
Come ready to listen, engage and learn. You're sure to leave with ideas to enhance your own diversity recruitment strategy.
Who should attend
Business leaders (CEO, COO, CFO, CHRO, HR Directors, Talent Acquisition leaders) who are interested in learning what different organizations are doing to support diversity recruitment and why it is a must to have a diversity recruitment plan in place to ensure you continue moving your business forward.
Earn Professional Development Credit for this webinar
Hueman is recognized by SHRM to offer Professional Development Credits (PDCs) for SHRM-CP® or SHRM-SCP®. Attendees of this webinar will receive 1 PDC.
What you'll learn (objectives)
Understand what your organization stands to gain by having a strong diversity recruitment plan.

Learn the building blocks used by other organizations to develop your own internal DEI policies and recruitment programs.

Understand the various challenges and roadblocks to implementing and creating a sustainable diversity recruitment plan.

Learn the benefits of leveraging an outside partner to help with your organization's diversity recruitment.

Meet the Panelists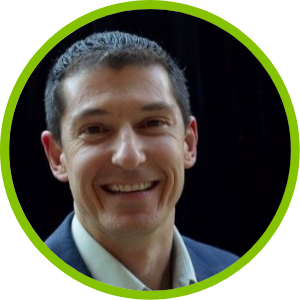 Joe Marino, Executive Vice President,
Hueman RPO (Moderator) Joe is a founding member and is currently Executive Vice President for Hueman People Solutions. He joined Hueman in 2009 and as a member of the leadership team, Joe oversees many of the organization's RPO partnerships, Hueman's Talent Acquisition Consulting Services, Business Development and has led many of Hueman's strategic partnerships. Hueman provides RPO Services, Executive Search Services, and Talent Acquisition Consulting Services. Joe manages Hueman's Albuquerque Office and plays an active role in engaging Hueman's remote team members. He has a firm commitment to driving the organization's culture, known as 'A Culture-by-Design'.

Joe has 25 years' experience within the recruiting and consulting industry. He has spent time within large, publicly-traded organizations, such as AMN Healthcare Services, where he was responsible for over $300 million in annualized revenue during his 8-year tenure. Joe has extensive experience with mergers and acquisitions, investor relations, along with international recruitment to the United States. Joe started his career with Arthur Andersen LLP in New York City where he obtained his CPA license.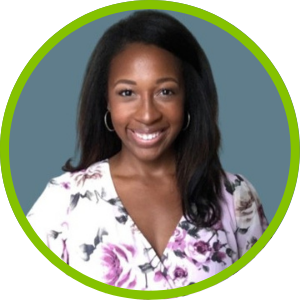 Nicole Isom, MHA, PHR - Diversity Equity & Inclusion Leader
Hueman People Solutions Nicole serves as the Diversity Equity & Inclusion Leader at Hueman People Solutions. In this role, she provides strategic direction, thought leadership, and champions the development of an inclusive environment by integrating diversity practice across the business. Nicole analyzes external trends and benchmarks that inform and complement internal workforce goals and employee engagement to bring forth new ideas for diversity programs and initiatives. Nicole chairs both the Wellness and Diversity Equity & Inclusion Committees at Hueman where she works to drive change, encourage courageous conversation, and execute on the people-centric goals of the organization.
Nicole has over 7 years' experience within the recruiting industry. Outside of DEI, Nicole also oversees recruitment, staffing, benefit administration, compliance training. Prior to her role within the Great Employment Experiences Department, she served as a Partnership Manager and Talent Acquisition Specialist servicing healthcare accounts within the RPO Division. These roles allowed Nicole to build influential client and candidate relationships to ensure partnership success.
Connect with Nicole on LinkedIn.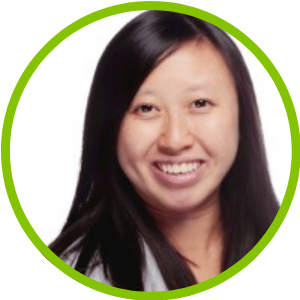 Lotus Buckner, Director of Human Resources & Learning
Northwest Community Healthcare & Founder & CEO, LB Talent Solutions (Panelist) Lotus Buckner is a tech-savvy Human Resources and Organizational Development leader with a unique ability to develop high performing, highly engaged and highly inclusive people, teams and organizations. Recognized as a Crain's Chicago Business 2020 Notable HR Leader, Lotus has held many leadership roles in the industry in addition to her contributions to the community as a board member of the American Society for Healthcare Human Resource Administration (ASHHRA), chair of the education committee for the Illinois Diversity Council, and mentor at the nonprofit ExcelBeyond211.
A writer for Forbes HR Council and blogger, Lotus shares a candid perspective about the future of work. As the founder and CEO of LB Talent Solutions, she works with individuals and organizations to elevate their talent and leadership potential through career strategies, personal branding programs, and leadership development. She is also a Human Resources Director in the healthcare industry and host of a virtual roundtable series on diversity, equity, inclusion, and belonging. Lotus is a speaker and facilitator on everything HR, talent, change, diversity, inclusion and personal and leadership development.
Connect with Lotus on LinkedIn.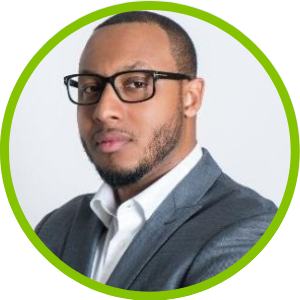 Camron Murphy, Managing Director
FEAM Maintenance / Engineering (Panelist) Cam Murphy is the Managing Director of FEAM, a family-owned company headquartered in Miami, Florida. He is second generation in his family business. Growing up in the family business Cam's experiences include positions in almost every department, from janitorial services, Stockroom clerk, to shadowing technicians on the flight line, and various management positions. In 2010 Cam joined the leadership team with the vision of scaling the business. FEAM has experienced massive sales growth from what was once just two guys and a truck. Today FEAM employs about 1,000 technicians in 28 international airports and not only has maintenance certifications within the US but international certifications as well enabling them to service aircraft of foreign airlines registered abroad.
Day to Day Cam is involved in FEAM's sales strategy, operational improvement initiatives and overall strategic direction. Cam is directly responsible for FEAM's corporate culture change, rebranding, employee & customer engagement and IT initiatives focused on operational improvement, and upgrading the company's overall IT infrastructure.
Cam has an MBA in Aerospace and Defense, with a green belt certification for Lean Maintenance Repair and Overhaul from the University of Tennessee's College of Business and Administration. In 2017 Cam was awarded the Forbes 30 under 30 award, which recognizes 600 of the brightest young entrepreneurs, innovators and game changers in the US in 20 different industries. Cam serves on many reginal civic boards Aerospace and Defense MBA Advisory Board at the university of Tennessee, membership on the Miami-Dade Beacon Council, and the Greater Miami Aviation Association.
RPO Leadership Forum Sponsor