[Webinar] Recruiting in Turbulent Times: Why your EVP is more important than ever
How companies react to market changes outside of their control is critical to their ability to navigate and rebound after a crisis.
That's why HR and Talent Acquisition (TA) leaders need to be especially focused on communications that can help them retain their employees and maintain their candidate pipelines.
Knowing how to define and articulate your employer value proposition (EVP) is a very important step in creating those communications.
In this 30-minute informative webinar, employer brand and recruitment marketing veteran and Newton Talent President, Patty Silbert will reveal how to identify the career characteristics that help you to attract and retain top talent and your recruiting team to engage and build a great candidate pipeline--all through your EVP.
In this webinar, you'll learn:
What is an employer brand, employer branding, and employee value proposition (EVP)?
COVID-19 and the impact on employer brands
The role of employment brand messaging during a crisis
How top hiring companies use an EVP to engage talent
5 Steps to creating a strong EVP
Is your brand ready for when the market rebound?
Tips to help you create and maintain your EVP
Plus, you get a free workbook to help you draft your EVP.
Who should watch this webinar?
HR and Talent Acquisition Leaders.
Some comments from participants
"Great insights and excellent examples used to demonstrate the points."

"Patty did a great job overall. . . like the real-world examples."

"Examples, references, and free materials were very relevant for the current climate."

"This webinar I would say has made me feel more relaxed about the current situation worldwide. I think it is easy to get caught up in the dramas on the news and start panicking about your own role in the business, but I think the points raised in this webinar are key clear and concise. I agree, that this time right now we have so much freedom and should be using it to better ourselves and our platform/recruitment processes."
About the Speaker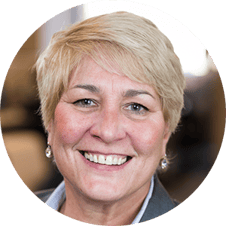 Patty Silbert, President, Newton Talent

Patty Silbert has over 30 years of experience developing the innovative solutions that help HR professionals just like you meet their most pressing recruitment challenges and their companies achieve their talent acquisition goals. She is a regular writer and speaker on the subjects of recruitment strategy, employment branding, HR technology, and leadership.