Webinar:

How to Get to the Human Behind the Job Candidate
Discover how a large organization partnered with an RPO company recognized as one of the Top 35 Most Engaged Workforces Worldwide in order to combat serious annual turnover and low employee engagement.
Using a formal panel interview procedure, hiring managers incorporated four questions that subtly, but effectively, led candidates to relate accurate information regarding their prior career performance, thus determining the "essence" of the individual. Based on candidate's responses, managers are better able to judge "culture-fit," as well as needed job skills.
Who Should View:
Hiring managers
HR leaders
Marketers / Recruiters responsible for employer branding
Leadership Speaker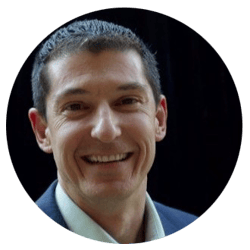 Joe Marino has served as Senior Vice President of Hueman People Solutions since March 2009. As a member of the leadership team, Joe oversees Hueman's Consulting Practice, Business Development, and has oversight over many of Hueman's strategic partnerships. Hueman provides RPO Services, Subscription Recruiting Services, Executive Search Services and Talent Acquisition Consulting Services. Joe manages Hueman's Albuquerque Office and plays an active role in engaging Hueman's remote team-members. He has a firm commitment to driving the organizations culture, known as 'A Culture-by-Design'.
Sponsored by