Webinar: Finding Authentic High Potential Talent in the Crowd: Where's Waldo?
All talent is valuable, but all talent is not created equal. High-potential employees not only deserve extra attention, they require it. They must be developed differently, engaged differently, and deployed differently. Research indicates that about 40% of high potentials stall or derail soon after they're identified. Predictions about future success are abysmal. False positives are common. Many or most managers are incapable of distinguishing between performance and potential. This session reviews research and provides a framework to accurately identify high potential talent, accelerate their development, and retain these critical employees.
Who Should Attend:
Hiring managers
HR and talent acquistion leaders
Company executives
Leadership Speaker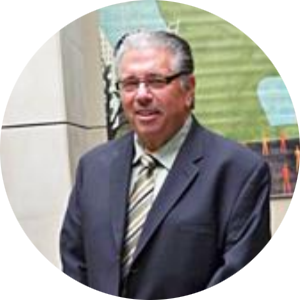 Kim E. Ruyle, PhD, is President of Inventive Talent Consulting, a Florida-based firm that provides strategic talent management and organizational development consulting for leading global organizations. He is an Associate in Korn Ferry's Global Network.

Kim has 30 years of experience in human resources, organizational development, and general management. Previously, he served six years as Vice President of Research & Development at Korn Ferry Leadership and Talent consulting where he led the development of numerous robust talent management tools, assessments, and thought leadership. Prior to joining Korn Ferry, Kim was director of learning and development for Siemens Logistics and Automation Systems, where he was responsible for strategic HR practices including succession planning, performance management, and employee development. Previously, Kim managed learning and development processes and technology for Deere & Company, founded and ran a software company, and taught at four universities.
Kim has presented at more than 100 professional conferences, published dozens of articles and book chapters, served on numerous expert panels and editorial boards, and authored or co-authored five books on leadership and talent management. Kim has been certified as a Senior Professional in Human Resources by the Society of Human Resource Management. He served for six years on SHRM's Special Expertise Panels for Organizational Development and for HR Disciplines and currently serves on the panel for Talent Acquisition. Kim has also been certified a Master Human Capital Strategist by the Human Capital Institute and earned an Executive Certificate in Applied NeuroLeadership Program through the NeuroLeadership Institute and Pepperdine University.
Kim earned PhD and MS degrees from Oregon State University, an MBA from the University of Wisconsin, an MEd from East Texas State University, and a BS degree from Winona State University. His fields of study are business, vocational-technical education, industrial engineering, instructional design, adult education, and instructional technology. Kim's latest book, Lessons from a CEO's Journal: Leading Talent and Innovation, was published in 2014. He is working on a new book tentatively titled, Brains, Teams, and Talent: Applied Neuroscience for Talent Management.