[Webinar] The Future of Talent Sourcing for Staffing Agencies and RPOs
How to Ensure the Best Candidate Quality, Margins, and Client Loyalty with Programmatic Job Advertising
Given the current economic climate, staffing agencies and RPOs around the world are searching for creative and cost-effective ways to fulfill their clients' hiring goals - while running sustainable businesses with reduced budgets. Programmatic job advertising technology offers recruitment marketing organizations unique opportunities to improve candidate quality, increase margins, and enhance client satisfaction, at each stage of the value cycle.
Whether you are considering implementing such a strategy for the first time or looking to improve on the approach you've already taken, it is vital to know which functionalities you should look for as you evaluate different solution providers and implement best practices from the AdTech world.
In this webinar, you will learn:
How to identify opportunities for value maximization and cost optimization in the staffing and RPO client value cycle

The impact of "programmatic" on your recruitment media buying, management, and job application process

Aligning your programmatic talent acquisition strategies with evolving job seeker behavior

The requirements for a solution to be truly "programmatic" – lessons from the AdTech world

The questions you should ask a programmatic job advertising platform provider

How your peers are leveraging programmatic job advertising capabilities (and how does your approach compare with theirs?)

Communicating value and having cost related conversations with clients in the "new normal"
Who Should Attend?
Executive leaders and decision makers from staffing agencies and RPO providers.
About the Speakers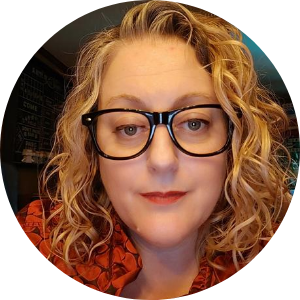 Jennifer Terry-Tharp
is Joveo's
Vice
President
of
Strategic Initiatives.
Jenn leads multiple cross-functional initiatives that are focused on delivering exceptional experiences to Joveo's current and future customers.
With more than 20 years of experience leading multiple full-cycle recruiting teams globally, Jenn serves as the "voice of the customer" on Joveo's senior leadership team, ensuring the business and all strategic stakeholders are constantly aligned with the needs and goals of talent acquisition and recruitment marketing leaders.
Prior to Joveo, Jenn led talent acquisition, employment branding, recruitment marketing, and employment technology strategies for AT&T globally. She elevated AT&T's talent attraction strategy and brand as a top technology employer through progressive media campaigns, ubiquitous mobile integration, meaningful social media, diversity programs, technology, and a keen focus on candidate experience. Jenn is also an active speaker and writer, and often participates in webinars, events, and discussions on these subjects. She has been a featured speaker at ERE, Bersin & Associates, Glassdoor, Indeed, and NACE. Jenn has also shared her expertise with publications including The New York Post, The Wall Street Journal, and the Chicago Tribune, Good Morning America, Fox & Friends, and The White House.
Connect with Jenn on LinkedIn.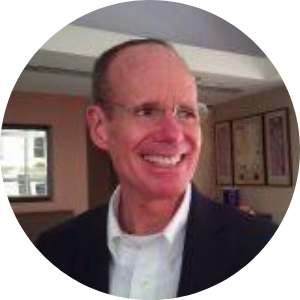 Jim Dwyer
is Vice President, Strategic Partnerships, at Joveo. He leads the staffing and RPO businesses at Joveo, while also being deeply involved in overall corporate strategy, large partnerships, and strategic client relationships.
Jim
has spent over 15 years in senior leadership roles in the recruitment industry, at companies like Monster Worldwide, CareerBliss, Simply Hired, Instructure, and Enboarder.
Recognized as a visionary leader in global recruitment, human capital management, and business strategy, Jim is also an active speaker and writer, and often participates in webinars, events, and discussions on these subjects.