[Webinar] Personality, Poise, & Prejudice: The Science of Predicting Potential
The ability to make accurate predictions about talent is a key skill for HR professionals. Who should you hire? Promote? Who needs aggressive development? Who will derail? But people are complex – they will always delight us or disappoint us.

In his previous session, renowned speaker and published author Kim E. Ruyle touched on implicit bias (rooted in our brains) that directs and influences who we select or hire. Rulye also reviewed six characteristics of high potentials including cognitive ability, drive and ambition, competence, personality and emotional intelligence, and learning agility.

In this session, Ruyle explores the neuroscience of personality, methods to mitigate implicit bias, and insights that will enhance your selection, development, and retention of high potential talent.
In this webinar, you'll learn:
Major predictions of potential
Personality: What is it? Can it be developed?
Who should view:
Hiring managers
HR and talent acquisition leaders
Company executives
Leadership Speaker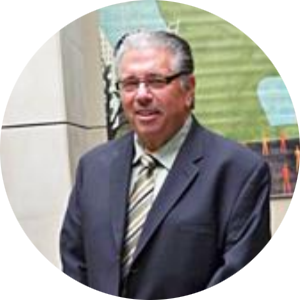 Kim Ruyle is President of Inventive Talent Consulting, a Florida-based firm that provides strategic talent management and organizational development consulting for leading global organizations. He is an Associate in Korn Ferry's Global Network. Kim has thirty years of experience in human resources, organizational development, and general management. Kim has presented at more than 100 national and international conferences, published dozens of articles and book chapters, served on numerous expert panels and editorial boards, and authored or co-authored five books on talent management and leadership development. Kim's academic credentials include three master's degrees and a PhD and an Executive Certificate in Applied NeuroLeadership from the NeuroLeadership Institute and Pepperdine University. Kim's latest book, Lessons from a CEO's Journal, was published in 2014.