A Common Sense Guide to RPO for Digital Talent Acquisition
Proven Strategies for Adopting Recruitment Process Outsourcing
Is there really a digital talent shortage? YES! A recent study conducted by LinkedIn and CapGemini found that a digital skills gap is impacting 54% of the businesses surveyed.

With increased competition for digital talent, traditional methods are no longer sufficient. Demand will continue to increase within each organization and prospective candidates will be pursued many times over by potential employers.
In this eBook, you will learn:
what makes RPO (recruitment process outsourcing) a top choice for recruiting talent in the digital space.
the four models of RPO
the business case, solution and quantitative results from a real case study
seven

best practices for talent acquisition leaders to

successfully start up and operationalize a digital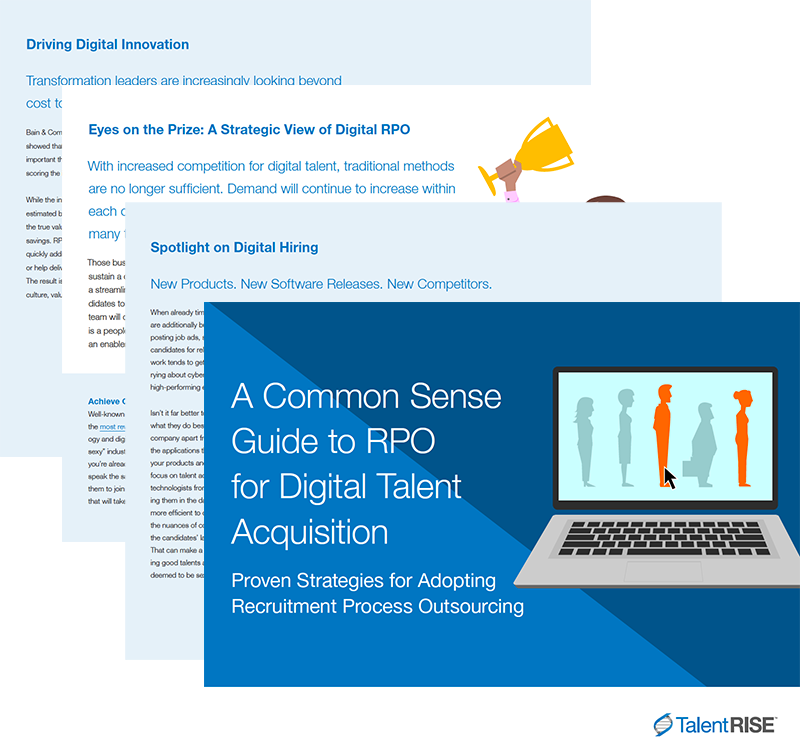 Download the eBook to understand how RPO works and why it might be the best option for recruiting top digital talent for your organization.