The State of the Hiring Union in 2014
The battle for hiring great candidates is getting hotter and hotter.
The most accurate information on what the hiring market looks like, how to source the best candidates and the costs of recruit-to-hire are more important than ever.
Join the State of the Hiring Union Webinar where Accolo's COO, Ray Rike will give you the inside scoop on where things are and how to get ahead.
In this webinar, you'll learn:
National Labor Statistics regarding where unemployment is today and how it affects recruiting and hiring
National & Industry Specific Recruiting Costs and how to measure and compare yours easily
The Best Sources of Hires by Department/Job Function (including Sales, Marketing, Finance, IT, HR, etc)
Hiring Performance Metrics, such as the ratio of Applicants to Hire by Job Function; Applicants to Interview; Interview Efficiency; and Days to Present
Current Candidate Acquisition Challenges & Opportunities by Job Function
Expected Challenges for 2014 & How to Overcome Them
Leadership Presenter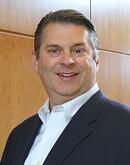 Ray Rike
Chief Operating Officer
Accolo Inc.