This webinar provides a case study of how Welch's Foods Inc. a Consumer Goods Company, selected and implemented RPO to streamline and standardize their talent acquisition process. The process allowed Welch's HR professionals to become more strategic business partners. This presentation is a deep dive into the implementation process and experience.
Key concepts will include:
RPO industry resources
Internal involvement plan
RFP tools and evaluation approach
Implementation planning
Discovery session agenda
Change Management
Who is this webinar for?
Anyone who has considered or is considering an RPO solution would benefit from learning how providers were sourced, evaluated and ultimately selected.
Speakers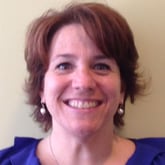 Heather McGotty, Director of Human Resources, Welch's Foods Inc. Heather McGotty is the Director of Human Resources at Welch's, the world's leading manufacturer and marketer of Concord and Niagara grape-based consumer products. She's been at the organization for the last 15 years and has spent over 25 years in human resources helping organizations achieve their best through people. Her team focuses on a wide range of human capital challenges ranging from recruitment and learning and development to organizational design and development at the highest levels of the organization. A native of Massachusetts, Heather graduated with a degree in Human Resources Management from the University of Massachusetts, Amherst. After a co-op at IBM in New York City in their Human Resources department, Heather was hooked on the field. For 8 years, she worked at Prudential Insurance Company in the Controller's function, but gained experience in recruitment, training and development and employee relations. Upon moving back to Massachusetts in 1997, she worked at Fleet Bank (previously BankBoston) in their employee relations, recruitment and merger integration team. During her career, she's had experience working with large and small teams in which she's learned how to balance strategic leadership with hands on execution.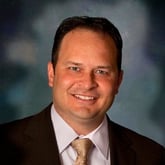 Ryan Baca, Vice President, AboutTalent. Ryan Baca is the co-founder and Vice President of About Talent, a workforce solutions firm focused on Recruitment Process Outsourcing (RPO), Managed Services Provider (MSP), and Payroll Service solutions. He began his career in 1996 as a Change Management Consultant with Accenture working with numerous Fortune 500 companies. Prior to his tenure at About Talent, Ryan founded Being First, a professional services organization specializing in talent acquisition, human capital development strategies and managed human resource services. For 7 years, he served as Vice President at Agile 1, a staffing and recruiting firm that designs and develops global workforce and procurement solutions for Fortune 1000 companies. During his tenure, he led the Workforce Consulting Services (WCS) and Recruitment Process Outsourcing (RPO) practice. 7 years prior, he served as the Director of Staffing and Diversity at Miller Coors Brewing company. In this role he received national recognition from publications like The New York Times and Fortune Magazine for the innovative solutions his team developed to accelerate returns from corporate and employment branding initiatives. Ryan lives in Denver, Colorado with his daughter Alexandra. He's a sports enthusiast and enjoys spending free time outdoors.