Testing the Water with Project-Based RPO
How do you evaluate and determine if recruitment process outsourcing (RPO) is right for you?
This webinar will teach you how to cut through the fluff and learn how to properly evaluate recruitment process outsourcing providers.
You'll learn tips and tricks for getting started with project-based RPO, as well as how to begin "testing the water" with various providers.
In this webinar, you will learn everything you need to know to get started with recruitment process outsourcing (RPO), including:
What is project RPO and why is it right for you?
How to properly evaluate RPO providers
Where to look for qualified RPO providers
What are right questions to ask
The warning signs to keep you from making a costly mistake
If you think that you may need help with your recruiting or are looking to cut down costs without sacrificing effectiveness, then project-based recruitment process outsourcing may be your answer.
Access this special webinar presented by thought-leader and RPO veteran, Ray Rike, Accolo, Inc. President and CEO and hosted by the Recruitment Process Outsourcing Association.
Live webinar Date: September 16, 2015 1ET/10PT
Leadership Presenter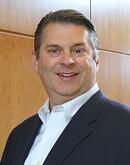 Ray Rike, President & CEO of Accolo Inc. Ray has 29 years of SaaS, software, and services leadership with significant experience in building and leading high growth global sales, marketing and service delivery teams. Previously Ray held senior executive and corporate officer roles at public, multi-national companies including GE GXS (GE), QRS (QRSI) and also has held senior leadership roles at emerging technology companies including Accruent, MarketFirst and Netscape at their joint venture (Actra) with GE.