The Business Case for Investing in Talent Acquisition [Webinar]
In this 30-minute webinar, talent acquisition executives
Jenifer Kihm and Tim Oyer provide insight on key talent acquisition considerations to navigate today's labor market and position your business for success.
When you consider today's talent acquisition challenges it begins to feel like the perfect storm:
Unemployment rate below four percent
Increasing competition for skilled workers increasing
Increasing candidate no show rates for interviews
The ghosting factor – accepting positions and no-show the first day
It's not a matter of if it's going to affect your company, it's a matter of when. Is your current investment in talent acquisition positioning your company for long-term success? Companies that want to be successful must first understand the market conditions specific to their organization, understand their current hiring gaps and make an investment in creating an agile talent acquisition solution that aligns directly with business needs. The last step is creating a business case that can be shared with executives that will show the cost/benefit of investing in talent acquisition.
In this webinar, you will learn:
Current U.S. labor market conditions and what it means for employers

Steps to evaluate your current talent acquisition program investment

Plan to build a business case to position for future success
Who should view?
This webinar will benefit business leaders, talent acquisition and recruiting leaders.
About the Speakers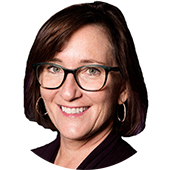 Jenifer Kihm (aka Jak), PhD
Senior leader with extensive experience building competitive advantage through people and teams. Possess an approach to human capital optimization stemming from advanced training in organizational psychology and business administration, as well as continuous on-the-job learning that balances science, strategy and available resources to produce meaningful and sustainable results. Key areas of expertise are: comprehensive talent acquisition, talent development, succession planning, HR and change communication strategy and execution, variable compensation, problem analysis, professional research, solution design and implementation, department management, financial stewardship and executive coaching.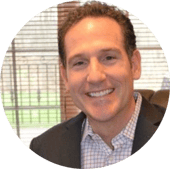 Tim Oyer
VP RPO Solutions, Advanced RPO
Tim is an RPO veteran that brings significant knowledge and experience to companies that want to gain competitive edge through talent acquisition. For more than 20 years Tim has worked directly with clients to diagnose their talent acquisition programs and create a variety of long-term solutions to improve their organizational capacity. Tim's approach always starts with understanding the organization, their business drivers, hiring practices, performance metrics and vision for a winning solution.