10 Things You Should Know about Recruitment Process Outsourcing
The RPO industry is growing for one good reason: it gets results. However, as RPO is an emerging industry, there is considerable noise in the marketplace. Many companies are jumping on the bandwagon, claiming to provide RPO, hoping to cash on its potential.
If your company is considering outsourcing a portion or all of its' recruiting, here are 10 things you need to know before you choose an RPO vendor.
After all, if you want the job done right, get the right person to do the job and get them the first time around.
Download this paper and find out what these 10 things are.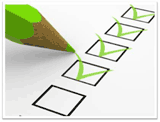 "There are more enjoyable ways to develop heartburn than watching your RPO provider crash and burn."
- Jim Taylor, Novotus Co-Founder