How to Recruit Senior Level Executives with LinkedIn and Video [Webinar]
What are the best tools for recruiting senior level executives?
We invited Hank Stringer with Stringer Executive Search to share his experience and insight on this subject.
In his presentation, Mr. Stringer addresses how LinkedIn and recorded Internet video streaming have dramatically changed the traditional executive search industry.
He talks about how these tools provide greater talent reach, quicker assessments and faster time to executive hire.
Stringer also explores LinkedIn and Video best practices for executive recruiting, how they are used today and how future technology advances could change our traditional executive search business model.
Leadership Speaker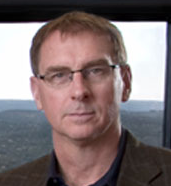 Hank Stringer is Chief Strategy Officer at Novotus, the leading Texas-based Recruitment Process Outsourcing (RPO) company. He is also the CEO of Stringer Executive Search, a leading provider of Executive Search Services. Stringer has three decades of experience as a successful Executive Recruiter, Consultant, Author, Industry Speaker, Entrepreneur / Founder / Visionary & Innovator in the creation and use of Internet technology for the recruitment process.