Webinar: So you've implemented an RPO program…now what?
About Talent presents as part of RPOA Leadership Forum Series
This webinar focuses on the relationship between RPO customers and service providers at various stages of an engagement lifecycle. As with any relationship there is an element of trust. However, trust is earned over time. Therefore, emphasizing metrics and service level agreements early and establishing effective communication routines can contribute to fruitful long lasting relationships.
Ryan Baca, Vice President of About Talent, will facilitate a discussion with a panel of HR professionals that have sat on both sides of the table to provide a more comprehensive view of the experience. The panelists will share their experiences and methods that contribute to developing a productive relationship with an RPO provider.
Key topics will include:
Covenants: Defining what is most important
Problem Resolution: What happens when something goes wrong … because it will
Credibility: Building trust among external and internal customers/stakeholders
Who should attend this webinar?
Anyone who is in or considering developing a relationship with an RPO provider would benefit from the information in this session. Specifically, human resource executives, business partners and supply chain professionals, or any manager responsible for hiring.
Panelists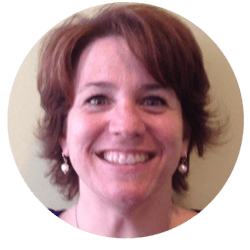 Heather McGotty, Director of Human Resources, Welch's Foods Inc.Heather McGotty is the Director of Human Resources at Welch's, the world's leading manufacturer and marketer of Concord and Niagara grape-based consumer products. She's been at the organization for the last 15 years and has spent over 25 years in human resources helping organizations achieve their best through people. Her team focuses on a wide range of human capital challenges ranging from recruitment and learning and development to organizational design and development at the highest levels of the organization. A native of Massachusetts, Heather graduated with a degree in Human Resources Management from the University of Massachusetts, Amherst. After a co-op at IBM in New York City in their Human Resources department, Heather was hooked on the field. For 8 years, she worked at Prudential Insurance Company in the Controller's function, but gained experience in recruitment, training and development and employee relations. Upon moving back to Massachusetts in 1997, she worked at Fleet Bank (previously BankBoston) in their employee relations, recruitment and merger integration team. During her career, she's had experience working with large and small teams in which she's learned how to balance strategic leadership with hands on execution.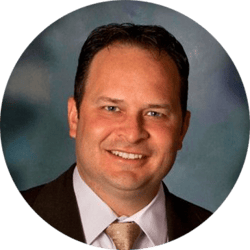 Ryan Baca, Vice President, AboutTalent. Ryan Baca is the co-founder and Vice President of About Talent, a workforce solutions firm focused on Recruitment Process Outsourcing (RPO), Managed Services Provider (MSP), and Payroll Service solutions. He began his career in 1996 as a Change Management Consultant with Accenture working with numerous Fortune 500 companies. Prior to his tenure at About Talent, Ryan founded Being First, a professional services organization specializing in talent acquisition, human capital development strategies and managed human resource services. For 7 years, he served as Vice President at Agile 1, a staffing and recruiting firm that designs and develops global workforce and procurement solutions for Fortune 1000 companies. During his tenure, he led the Workforce Consulting Services (WCS) and Recruitment Process Outsourcing (RPO) practice. 7 years prior, he served as the Director of Staffing and Diversity at Miller Coors Brewing company. In this role he received national recognition from publications like The New York Times and Fortune Magazine for the innovative solutions his team developed to accelerate returns from corporate and employment branding initiatives. Ryan lives in Denver, Colorado with his daughter Alexandra. He's a sports enthusiast and enjoys spending free time outdoors.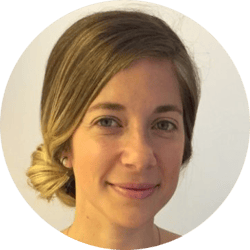 Cynthia Cohen, Founder and Managing Director, MynT Consultants. With more than 10 years of experience in the RPO (Recruiting Process Outsourcing) industry, Cynthia Cohen commenced her career as a Recruiter and eventually moving into an Implementation role. During the last 6 years, she has been involved in full life cycle implementations. Her main expertise includes: project management, process map design & enhacement, CPI, ATS implementation, and training. Cynthia co-founded Mynt Consultants with Maru Gonzalez with the purpose of having an impact on organizations that want to transform their recruiting processes. Mynt is passionate about lending its experience and knowledge to help clients and other RPO providers grow their practice and implement RPO solutions in US, Latin America, EMEA and APAC.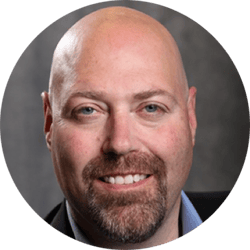 Don Codner, Director of Operations for About Talent. Don is responsible for the solution design and delivery of RPO, MSP, and project solutions across the practice. In this role, he is responsible for managing the Remarkable Experience Center (REC), client relationships and teams of recruiters and sourcers in the deployment of customized RPO solutions. Mr. Codner is experienced at utilizing best practices and recruitment process re-engineering in the successful management of total outsourced solutions.
Prior to Joining About Talent in 2014, Mr. Codner spent twenty years in the HR and recruiting industry; He formerly held a positions as Sr. Director US Service Delivery of Korn Ferry's RPO solution and Director of Kaiser Permanente's Talent Acquisition and Workforce Planning department. He has also held senior leadership positions in HRIS and Talent Acquisition for companies including Oracle, PeopleSoft and J.D Edwards.
Don has designed and delivered project and RPO solutions for Catholic Health Initiatives, SAP, Jewish and St. Mary's Health System, Zimmer Holdings, Stanford, ThromboGenics, CSV, Otsuka Pharmaceuticals, and Response Genetics. Other noteworthy client relationships include; IBM, HP, Acer, Digital Equipment Corporation and Fluor Corporation.
Mr. Codner excels at understanding client expectations, motivating his team to perform beyond those expectations, consulting with the client throughout the project and managing through continuous improvement.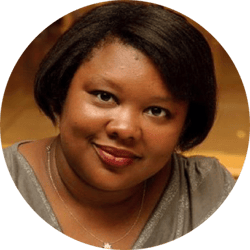 Malaika Kattke, Senior HR Manager, Americas for QAD. She is responsible for aligning and integrating business and talent strategies in collaboration with senior executives and business partners. Malaika balances and meets stakeholder needs by delivering comprehensive HR services and guidance on best practices.
Malaika's years of progressive HR leadership roles and extensive experience in all aspects of talent management has helped her gain an expertise in Talent Acquisition strategy. Currently she is working on RPO strategic initiative focused on functionality in a Corporate environment.