Massive Changes in the RPO Marketplace for 2014
The RPO industry is undergoing major changes.
In this 30-minute interactive session, David Pollard, TalentFusion CEO, will be discussing the massive change in RPO for 2014.
View this webinar to hear about those changes and what recruitment process outsourcing buyers should be considering in a strategic partnership with an RPO provider.
In this webinar, you will learn:
What's happening within the industry regarding consolidation, mergers and acquisitions and and changing alignment.

How should buyers navigate this changing landscape?
What are the right questions to ask?
Where is the industry now and where is it going?
Leadership Presenter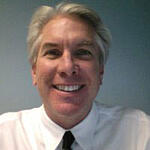 David Pollard is President and founder of TalentFusion, leading the firm from inception through its current trend of rapid growth. TalentFusion has become a thought leading firm helping organizations optimize how they deploy their recruiting resources to take full advantage of the outsourcing option to create scalable, flexible recruiting capability.