[Webinar]

Job Seeker

& Applicant

Data RPO Professio

nals Need to Know
How COVID-19 has

chang

ed how job seekers are behaving, and how

you can appeal to them in "the new normal"
The coronavirus pandemic has completely transformed job seekers behavior. Many are understandably stressed, scared, and just generally emotional – like the rest of us! These factors, plus outside factors like CARES Act benefits, public health concerns, and kids learning at home, have shifted priorities for job seekers.
For RPOs, staying on top of industry insights, job seekers data, and candidate behavior changes are of paramount importance. Talroo Insights is an award-winning recruitment marketing intelligence tool available for the first time ever to Talroo's clients. Careerplug is an applicant tracking system (ATS) currently working with about 13,000 different small-to-medium size businesses.
In this 35-minute webinar, Paige Drews, VP of Talent Solutions at Talroo, and Chris Igou, VP of Sales at CareerPlug, share proprietary data (from Talroo Insights and CareerPlug) demonstrating the changing job seekers' behavior during the pandemic and how you can use those insights to help your clients hire better candidates and manage your budget.
In this webinar, you'll learn:
How many new jobs are created per month this year, and what is the number of new applicants by industry?

What is the number of new hires by week this year to date?

How has job seeker activity changed

, and

what industries and regions have been affected most?

Watch this webinar to learn these metrics and predict where the labor market may be heading as we move into 2021 – and how you can turn those job seekers into hires. You'll also hear about Talroo's Insights tool and how you can use it to elevate your expertise with your RPO clients and gain a strategic advantage for your business.
You will also access Talroo's latest infographic for holiday hiring and data from Talroo Insights on warehouse & logistics professionals and "gig economy" delivery drivers.
Who should watch? RPO leaders and professionals looking to stay informed of recent data on job seekers and applicants.
About the Speakers
Paige Drews, VP of Talent Solutions at Talroo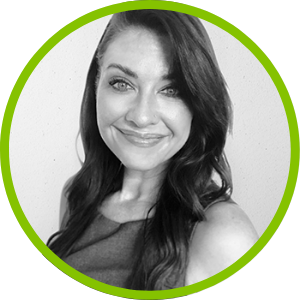 Paige Drews is Vice President of Talent Solutions and responsible for the process, systems and growth of the direct channel at Talroo. Paige has extensive experience in growing high velocity sales teams while maintaining efficiency and scalability for a sustainable business model. Prior to Talroo she was the Vice President of Sales for Indio Technologies where she built a start-up foundation and saw growth that led to a successful acquisition and exit. Paige has a B.S. in Agricultural Development and Leadership from Texas A&M University.
Connect with Paige on LinkedIn.
Chris Igou, VP of Sales at CareerPlug

Chris accidentally started a 20-year career in franchising when he was 18 years old and took a job painting houses. That job turned into the ownership of his first franchise
.
The taste of entrepreneurship and desire to coach others led Chris deeper into franchising, working with a few franchise brands helping them grow their businesses. He lived in the Chicagoland area his entire life until recently moving his family to Austin, TX
where he now heads up Sales for
CareerPlug
, a leading Applicant Tracking System for Small to Medium sized businesses
, working with over 13,000 clients.
Connect with Chris on LinkedIn.