There is so much information out there about how the candidate experience impacts your overall company.
The tide has turned and companies now must have an engaging means of attracting and retaining potential employees with branding. They must convey a positive experience throughout the application process. They should produce content that makes people want to come back and that seeks to build a connection to your company.
And they should want to tell their friends about it.
Join this webinar to gather the this important information about the brand effect and how it impacts you as a Human Resource or Operational Executive.
In this webinar, you will learn:
What employer branding and candidate engagement is and why it matters now more than ever
What the data is telling us and how negative experiences impact businesses in very big ways
What can you do today and in the future to ensure you are meeting the needs of potential applicants and candidates
How you can engage the right candidate audience for your company
Immediate changes you can make to today to improve the experience for candidates
How to use ROI and internal partnerships to fund enhancements
Who should attend/view and why:
Executives, HR Leaders, Talent Acquisition professionals, and Operational Executives who are looking to build a business case to improve the candidate experience and attract the best talent for strategic competitive advantage.
Original Date: April 29, 2015 1ET/12CT
About the Speakers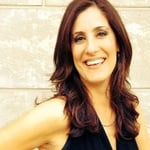 Beth Miller. VP of Sales and Business Development, Headway Workforce Solutions. Beth's primary focus is on providing the right solution to each customer according to their unique needs which enables recruitment brand alignment, greater efficiencies and stronger customer loyalty. Beth works collaboratively with inside sales and marketing to build effective client acquisition strategies and programs as well as with product development and client delivery teams to ensure the client and Headway achieve mutual partnership objectives. Beth has more than 15 years of experience in the recruiting industry from job boards to pure play RPO, workforce analytics, human capital management technology, ATS and full HRO solutions at companies such as Yahoo!, Accolo, The RightThing ADP, and TalentReef.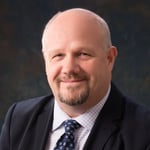 Richard Jordan is a career coach and human resources executive with domestic and international experience. He has demonstrated expertise in strategic talent management programs; recruitment, selection and assessment; retention, workforce planning; organizational development; process improvement; change management and career coaching. Richard has served in HR leadership roles, particularly in the areas of talent management, talent acquisition and HR operations. He has held global leadership positions at AEG, IntraHealth International, Equifax, RTI International, Ryder System, Shire Pharmaceuticals, J.D. Edwards, Compaq Computer and British Airways. Richard has been certified as a career coach by the top two Career Transition and Outplacement organizations in the United States. He is retained by Triangle-based organizations, and has worked with Lee Hecht Harrison and as a career coach to 2,500 undergraduates and MBA students and alumni at the Martha and Spencer Love School of Business at Elon University. Richard has a postgraduate diploma in human resources management from the University of West London. He is SHRM-SCP and GPHR certified, a Chartered MCIPD and served for 4 years on the Global, Staffing Management and Special Disciplines Advisory Panels of the Society of Human Resource Management. He is an active member of TSHRM, TODN and RWHRMA. Richard is certified to utilize the Myers-Briggs Type Indicator and Gallup's StrengthsQuest, and is a certified TILT365 practitioner, as well as a certified administrator and trainer of DDI's "Targeted Selection" competency-based selection methodology.