Learn how to use marketing strategies to create an employer brand that attracts, recruits, onboards and engages employees in today's tight candidate market. Employer brand is the key differentiator when it comes to which company will attract AND RETAIN top talent.
In this webinar, you will learn:
Defining the blurred line – where could/should HR and marketing intersect?

The importance of consistent internal and external branding

Five projects HR/recruiting should be doing with marketing

How to implement marketing strategies in HR/recruiting

How the RPO landscape is responding

The analytics supporting the marketing of HR
Who should view this webinar?
HR executives, senior leadership, marketing executives, talent engagement leadership.
Leadership Speakers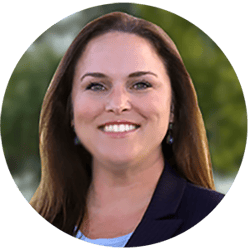 Staci Johnson is the Vice President of Marketing at Roth Staffing Companies, L.P., one of the largest staffing firms in the U.S. and parent organization to About Talent, a company that provides RPO services to business customers. As the marketing leader of a staffing company, Staci blurs the lines between Marketing and HR on a daily basis. Integrating Marketing strategies with the HR vision has led the Roth organization to unprecedented recognition as a leader in workplace culture including being ranked #1 by Fortune as the Best Workplace for Professional Services. She serves as the Chair of the American Staffing Association's marketing committee and received the Gold Stevie Award for Marketing Executive of the Year in 2015 at the American Business Awards. She has an M.A. in Communication Studies from University of California at Davis and a B.A. in Television Production from San Francisco State.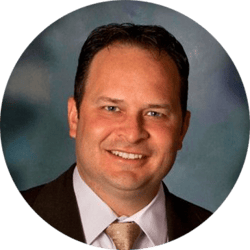 Ryan Baca has always been passionate about the single most important element to a company's success: its people. This made the choice to join Roth Companies – an organization committed to creating remarkable experiences… every person, every time – an easy one. Ryan brings more than 15 years of workforce solutions and business consultation experience to his role as Vice President of About Talent. He is responsible for leading About Talent to be the best workforce solutions company in the industry. This includes building and nurturing service teams, creating optimized service delivery processes, overseeing operations, and developing and growing client partnerships.