Disruptive Forces in the Recruitment Marketplace
In this dynamic webinar, top RPO leaders discuss five trends in the recruitment market place for 2013 including: consolidations, service segmentation, co-sourcing, and candidate pipeline.
"Recruitment Process Outsourcing (RPO) companies have a unique and well-informed view into overall economic trends and how companies are performing," emphasized John Younger, President & CEO of Accolo. "There are few better leading indicators for employment data than knowing the recruiting activity that typically takes place three to six months before the hires are actually made. RPO providers have this aggregated data across many organizations. "
"Consolidation through mergers and acquisitions (M&As) has led to a greater segmentation of available offerings for would-be RPO customers. Even with continued sluggish growth, the year ahead promises to be significant for the RPO industry," said Joel Capperella. "The playing field in the recruitment process outsourcing industry has both narrowed and expanded, with numerous original founding players exiting, and a slew of new faces and makeovers joining the fray. This makes it harder for RPO providers to differentiate themselves, and harder for buyers to differentiate between them," said David Pollard, President and Founder of TalentFusion.
In this dynamic, high-energy session, several of the RPO industry's leaders discuss the recruiting and hiring trends and activities across a multitude of companies and industries. Topics include how companies are becoming more sophisticated with their hiring approach and deploying strategies such as co-sourcing to satisfy their end-to-end recruiting needs, and the fundamental changes in the candidate landscape as they become more educated and tech-savvy. "In 2013, the markets will demand more aggressive talent community development and a greater focus on sourcing and pipelining," said Joel Capperella.
The event is moderated by RPOA Immediate Past President president and Accolo CEO, John Younger. The panel includes: Joel Capprella, VP of Marketing, Yoh; Mark Lukens, Managing Partner, Method3; and David Pollard, President and Founder, TalentFusion.
"The recruitment landscape is rapidly changing from a provider, customer, and talent perspective," said Mark Lukens. "Disruption is not about following a process, it is a mindset. To discard the old business cliches, challenge current assumptions, and remake the landscape".

John Younger, RPOA Co-founder, Moderator
John has successfully conceived, developed and implemented three successful recruitment solutions over the last 20 years. John came to recruitment from a systems engineering and programming background. As a VP of human resources for Bank of America, John led technical recruitment for an organization of 16,000 people. He also designed and implemented the first on-site facilitator program with Olsten Corporation for the delivery of temporary services. This new model was later adopted and applied company wide at Bank of America. John's vision for a completely outsourced staffing solution led him to found y/net in January 1996. After a brief and successful launch of y/net, TriNet acquired John and his company in November 1996 where he remained until December 1999. TriNet was one of Inc. Magazine's 500 fastest growing companies in 1996, 1997, 1998 and 1999. John left TriNet in January 2000 to start Accolo, the first large-scale employment co-operative. Accolo's advanced technology, career network, and expertise are leveraged to generate referrals, screen candidates and drive communication and workflow. John earned a degree from Notre Dame in Mathematics and Computer Science and is a former member of the Unites States National Rowing Team.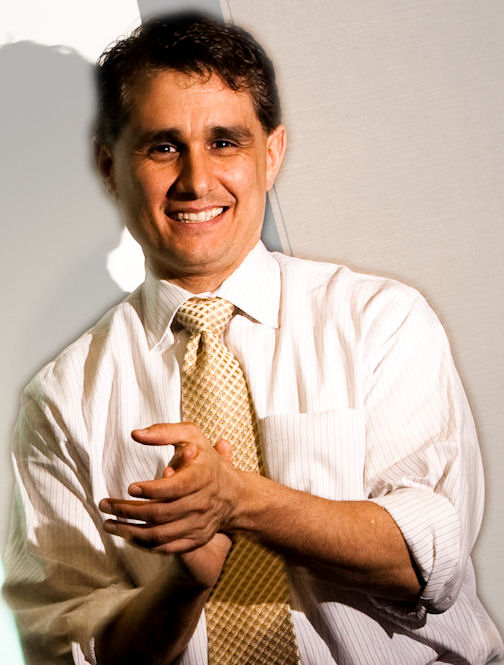 Joel Capperella has more than 19 years of experience developing value-added solutions that solve a broad array of workforce challenges. Placing the needs of the workforce management community central, he has consistently and successfully introduced innovative technologies and services into the appropriate marketplaces. Joel is frequently invited to share his insight to a wide variety of communities and publications. His works have appeared in an assortment of media outlets, including BusinessWeek.com, The Federal Times, CRM Today, Computerworld, Retail Merchandiser and Talent Management. He holds a B.S. from the University of Delaware, and has completed graduate level coursework in philosophy and theology. Joel lives in the Philadelphia area with his wife and five children.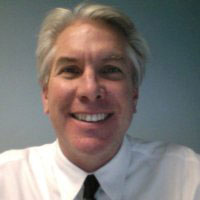 David Pollard is President and founder of TalentFusion, leading the firm from inception through its current trend of rapid growth. TalentFusion has become a thought leading firm helping organizations optimize how they deploy their recruiting resources to take full advantage of the outsourcing option to create scalable, flexible recruiting capability.

Mark Lukens is a Founding Partner of Method3. He has nearly 20 years of experience in business operations andmanagement consulting in the life sciences, technology, and human capital sector, including eight years atAugustine, which he joined in 2004 as vice president of business development. During his time at Augustine, he held various executive positions, including president, and was instrumental in the global expansion and market diversification of Augustine. Prior to joining Augustine, Mark was the managing partner at a management consulting firm. He also served as chief operating officer for a leading healthcare logistics firm and served a critical role in positioning the firm for acquisition several years later. Mark serves as Chairman of the Board for Behavioral Health Service North, a leading behavioral health services provider in New York and the Peru Planning Board. He also actively serves on the faculty of the State University of New York (SUNY) and holds credentials as an MCSE and Paramedic. He holds an MBA from Eastern University.